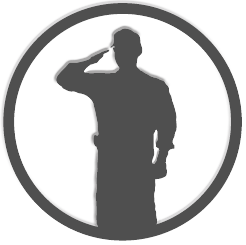 5th Annual HAVA/NSSF Golf Classic Continues to Grow
Jan 31, 2019
Honored American Veterans Afield (HAVA) and the National Shooting Sports Foundation (NSSF) announce the very successful completion of the 5th Annual HAVA/NSSF Golf Classic on January 20, 2019 in Las Vegas. The event was contested by 38 foursomes using a scramble format at the 'Bear's Best Golf Club west of the Las Vegas strip, with an increased field of 152 players, up from 116 last year. The program, in addition to golf, included breakfast and lunch, a backpack tee gift, team and individual prizes and a raffle prize table that included over a half dozen guns and assorted other outdoor products. The industry turned out in mass to support the event with sponsorships from NSSF, Geissele, The State of Georgia, Glock, Ruag and Sig Sauer. Additionally, product donations were received from Flags of Valor, Hornady, Leapers, Leupold & Stevens, Mauser, Baron Technology, Automated Finishing, Mystery Ranch, Quarter Circle 10, Ruger PepperBall LifeLite and Sunshine Sports. Despite the large field of golfers, play proceeded at a good pace and players still made their afternoon pre-show meetings.
"The HAVA/NSSF Golf Classic is a great kick-off to SHOT Show activities as the industry meets each year to address key issues, solidify relationships and plan business," said Chris Dolnak, NSSF Sr. Vice President. "With the dual objectives of industry integration and veteran support, it has emerged as a must-do activity for the industry's golfers. Participation has increased every year and we are discussing ways to accommodate this ever-increasing field of enthusiastic participants."
Tom Taylor, HAVA Chairman added, "We are privileged each year to host the Golf Classic and see how our industry comes together to benefit a great cause like injured veteran support. Whereas most industries struggle to find a common cause; the shooting sports industry commits to the great causes of the day like 2nd Amendment rights, individual liberty, and yes, disabled veteran support in a way that makes us proud. HAVA raises some money from the event, but just as importantly, is proud to represent an industry that understands our purpose and has the heart to serve when called. We are indebted to each of our sponsors and donors listed above for their generosity and to each player who joined us on the links in support of disabled American veterans.